ABOUT
WORK
CONTACT
client login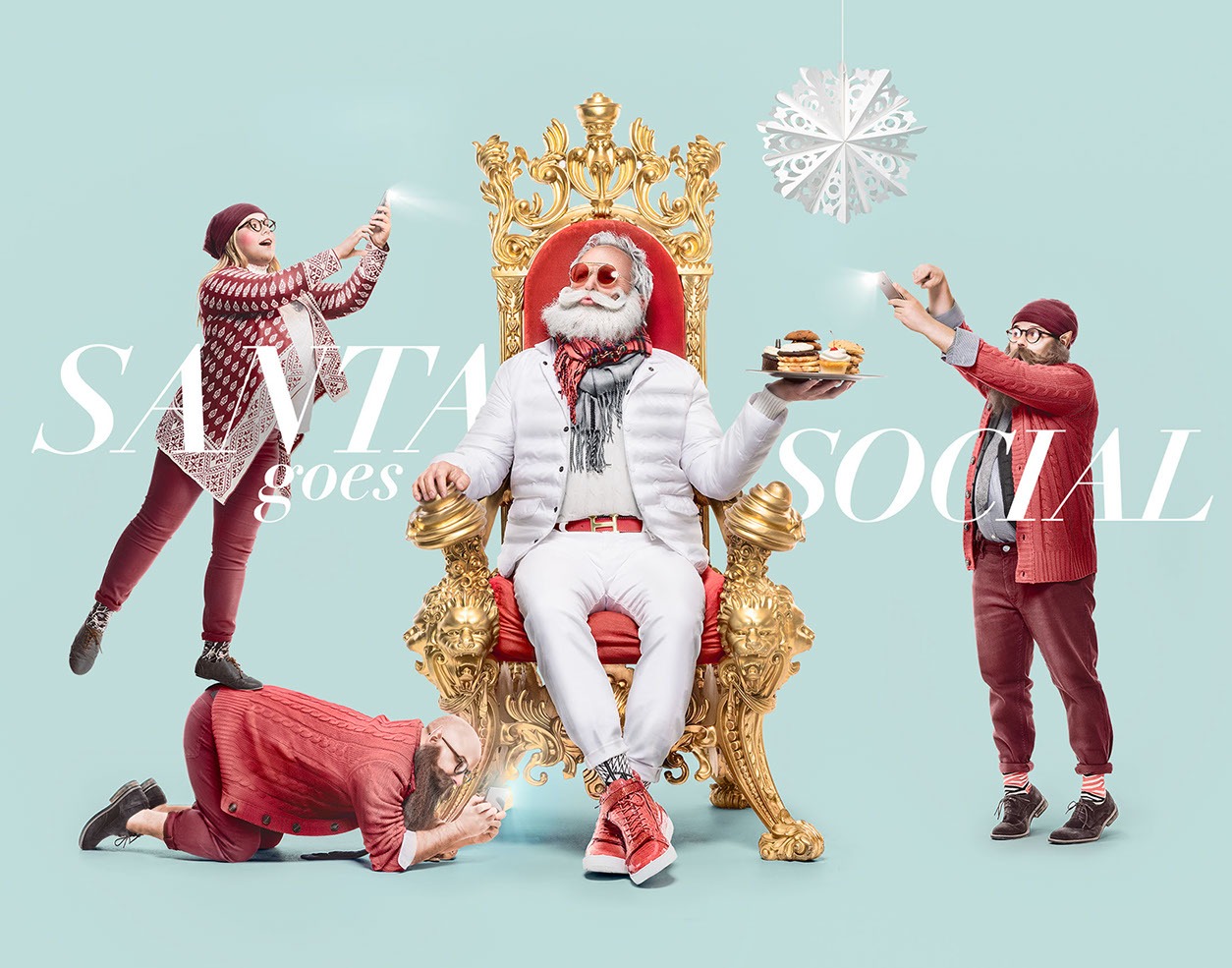 JOIN US FOR THE HASHTAG HOLIDAY BASH!
This year's Bash will be on point in the
best way—food so good it's picture worthy,
an abundance of holiday cheer, and of course, good old fashioned, face to face social intercourse with the finest friends that will leave you feeling #blessed. And don't miss your chance to get a selfie with the elusive Red Rider Reindeer!
So #turnup and show up—this is not one you'll want to miss. For more entertainment, mockery, and updates as the party approaches, follow Santa's foray into all things social.
WATCH SANTA DIG INTO ALL THE
LATEST #SOCIAL TRENDS

TELL SANTA WHAT SOCIAL MEDIA HABITS PUT YOUR FRIENDS ON THE NAUGHTY LIST.
WILL YOU BE ATTENDING ON THE 16TH?
You've mastered social media and social norms. Trendsetter; role model. Gosh darn it, people love your posts. 
Too timid to post; a social onlooker instead of participant. Writes out an impassioned reply, only to delete it.
Same posting frequency as a social butterfly, but without much charm—and without the whole people liking you part.
Unwanted pest. Extreme political rants, mushy love declarations, and food pics are your jam. Always one post away from losing yet another follower.
Whether you're a social butterfly or ready to take the pledge to become a better social citizen, claim the t-shirt that best represents you this Friday at the Bash!